Meet the L.I.F.T. Team
Dr. Deena Abbe
Suffolk County Psychological Association's Psychologist of the Year for 2019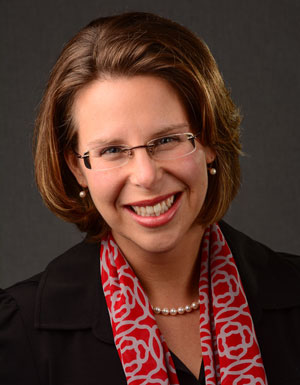 Dr. Deena Abbe is a licensed psychologist with a PhD in Clinical and School Psychology, trained as a cognitive-behavioral therapist, who works with infants, children, adolescents, adults, and their families. She specializes in working with children, adolescents, and adults who have Attention Deficit Hyperactivity Disorder, Autism Spectrum Disorder, Gifted Children, Tourette's Syndrome, Anxiety, Obsessive Compulsive Disorder, Oppositional Defiant Disorder, Depression, Social Skills, Separation Anxiety, Behavioral Disorders, Psychiatric Illness, Children from divorced families, Social Phobia, Aggression, Feeding Therapy, and more. She also specializes in Preschool and Early Intervention Evaluations.
Dr. Abbe consults with parents and teachers in the origination and implementation of behavioral intervention plans, IFSP Plans, IEP's, and 504 plans. She consults with medical professionals with regard to medication management, and participates and advocates for children at Individualized Family Service Plan and Committee on Preschool Special Education and Committee on Special Education Meetings.
Dr. Abbe is President for the Suffolk County Psychological Association, a council member of the New York State Psychological Association (NYSPA), a co-founder of the Cognitive Behavioral Therapy Division of NYSPA (certified in CBIT), and a member of the Association for Behavioral and Cognitive Therapies.
Dr. Abbe received her bachelor's, master's, and doctorate degrees from Hofstra University, in Hempstead, New York, and has been practicing since 2001. She lives with her husband and four children on Long Island, New York.
Dr. Abbe has been published in the Suffolk County Psychological Association newsletter, as well as Gluten Free Living.
Danielle Zito, Psy.D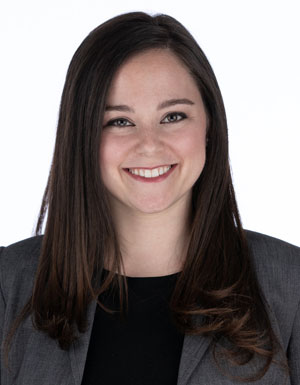 Danielle Zito, Psy.D. is a licensed Clinical Psychologist. A graduate of the Clinical Psychology Doctoral Program at Long Island University's Post campus, Dr. Zito has worked in home and outpatient settings providing individual and group psychotherapy, evaluations, and consultation to individuals and their families across Long Island. Dr. Zito specializes in high-functioning Autism Spectrum Disorder (ASD), Attention-Deficit/Hyperactivity Disorder (ADHD), anxiety disorders, particularly panic disorder and phobias, stress management, and weight management. Dr. Zito uses an evidence-based approach that integrates Cognitive Behavioral Therapy (CBT), Acceptance and Commitment Therapy (ACT), mindfulness, Applied Behavior Analysis (ABA), and other empirically validated treatments. In addition to training at LIU Post, she has extensive experience in school and university settings and as an in-home behavioral consultant for Developmental Disabilities Institute (DDI).
She completed her pre-doctoral internship at Stony Brook University, where she fulfilled therapeutic, evaluative, and supervisory roles at the Krasner Psychological Center, Mind-Body Clinical Research Center, and Bariatric and Metabolic Weight Loss Center. Her postdoctoral training was completed at the ASPIRE Center for Learning and Development in Melville, NY, where she specialized in diagnosing and treating individuals on the high-functioning end of the Autism spectrum. While she services all ages, Dr. Zito also has a specialization in young adults, particularly those dealing with issues relating to a transition from youth to adulthood. In addition to her clinical work, Dr. Zito has participated in the development of treatment protocols, written several articles, and presented at conferences across Long Island. She is the current Suffolk County Representative to Council for the New York State Psychological Association. In her free time, she enjoys singing, acting, and spending time with her friends and family.
Dr. Andreas Michaelides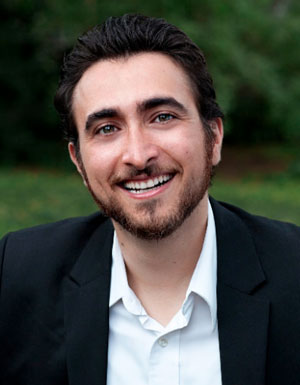 Dr. Andreas Michaelides is the Chief of Psychology at Noom, a mobile health technology company. He is the founder of Noom's human coaching program and leads a team of clinicians and researchers who investigate novel ways to impact behavior and lifestyle changes for weight loss, disease prevention, and chronic disease management. He is a Diabetes Prevention Program (DPP) Master Trainer and has helped translate the delivery of the DPP program to a virtual platform. Dr. Michaelides earned his PhD in Clinical Psychology in 2012 from Fairleigh Dickinson University and completed his doctoral training at the James J. Peters Veterans Affairs Medical Center (Bronx, NY). After his internship, he was hired by the VA to research novel treatments for post-traumatic stress disorder. Dr. Michaelides is licensed in NY and has extensive expertise treating patients with traumatic brain injuries, weight loss issues, depression/anxiety, and other life transition problems. He has received advanced training in Cognitive Behavioral Therapy (CBT) and Motivational Interviewing (MI) and is a biofeedback and neurofeedback practitioner. Dr. Michaelides has been interviewed and featured in numerous print articles and has been appeared on Fox, CBS, and KBS television stations as an expert in his field.
Melissa M. Schroeder, Psy.D., BCBA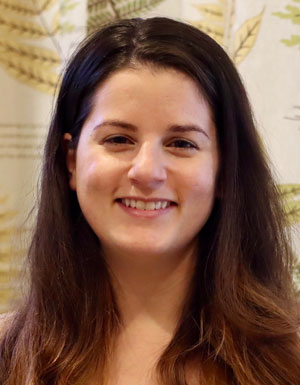 Melissa Schroeder, Psy.D., BCBA is a licensed Clinical Psychologist and Board Certified Behavior Analyst. She graduated from the Clinical Psychology Doctoral Program at Long Island University Post campus and completed her doctoral internship at VA NY Harbor Healthcare System in Brooklyn. Dr. Schroeder holds certificates Trauma Art Narrative Therapy and American Red Cross Training in Disaster Mental Health Services. She has worked in a variety of mental health, school, and college settings including residential treatment facilities, inpatient hospitals, outpatient clinics, college campuses, and has provided in-home services.
Dr. Schroeder works from a holistic perspective, taking into account the individual and their current life stressors. She emphasizes a safe, nonjudgmental, and compassionate environment. She is an advocate for individuals diagnosed with mental illnesses, focusing on the person rather than the diagnosis. Dr. Schroeder specializes in preschool-aged children, adolescents, and adults. Her areas of interest include emotional distress and trauma-related issues, treatment of law enforcement personnel, veterans, and their families, and self-care. She works from an integrated perspective to meet each individual's needs and includes approaches such as Acceptance and Commitment Therapy (ACT) and mindfulness. By working together, Dr. Schroeder strives to help her clients make meaning of their experiences and live a fulfilled life.
Laura Colantuono, Psy.D.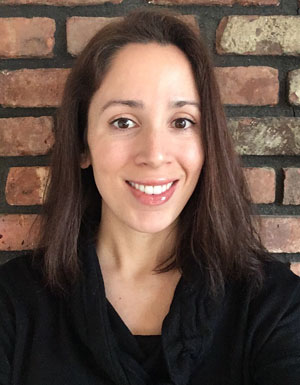 Laura Colantuono, Psy.D. is a licensed Clinical Psychologist who received her doctoral degree from Long Island University Post campus and master's degree from New York University. She completed her internship at the Orlando VA Medical Center and then received postdoctoral specialized training in geropsychology at the VA NY Harbor Healthcare System in Brooklyn. After this extensive training, she worked at an Inpatient Rehabilitation Center for older veterans and provided psychotherapeutic treatment to the residents and their caregivers.
Dr. Colantuono works from a cognitive behavioral framework to treat adults of all ages who experience anxiety, depression, insomnia, grief, and difficulty adjusting to life changes (e.g., retirement, medical issues, and changes in memory and physical abilities). She specializes in older adults, veterans and their families, and caregivers of loved ones with dementia; although caregiving is a rewarding experience, it is also very demanding and can lead to feeling overwhelmed and stressed. Dr. Colantuono's treatment approaches include: Cognitive Behavioral Therapy, Acceptance and Commitment Therapy, Meaning-Centered Psychotherapy, and mindfulness-based techniques.
Dr. Colantuono works closely with clients to create a plan specific to their needs, goals, and strengths. She creates a safe, open environment for clients to share about their experiences and learn new tools for managing life's challenges. This caring and collaborative approach allows clients to work towards enhancing their life satisfaction and overall well-being.
L.I.F.T.'s Services
Cognitive-Behavioral Therapy
Early Intervention, Preschool, and School Age Evaluations
Evaluations for: Autism Spectrum Disorder, Attention Deficit Disorder, Behavioral Concerns
Parent Training
Participates in a variety of Special Education Meetings as a support and advocate for the child's needs
Functional Behavioral Assessments and Behavioral Intervention Plans
Disclaimer
INDEPENDENT PRACTICES OF THERAPISTS: Each listed psychotherapist is independently licensed to practice psychotherapy and is engaged in solo private practice. Each is exclusively responsible for his or her own professional practice. None are responsible for the professional practices or actions of any of the others. There are no formal professional affiliations between or among the psychotherapists, that is, no partnership, no joint ownership, no joint enterprise, no joint venture and no common entity that employs all or some of them. The therapists advertise together on this website for the sole purpose of together marketing and providing information to the public about the similar but formally unrelated services they offer.
---
Psychologists Commack, NY | 631-656-6055