Meet the L.I.F.T. Team
Dr. Deena Abbe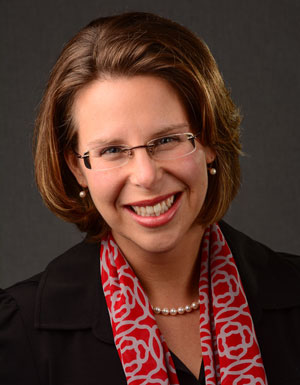 Dr. Deena Abbe is a licensed psychologist with a PhD in Clinical and School Psychology, trained as a cognitive-behavioral therapist, who works with infants, children, adolescents, adults, and their families. She specializes in working with children, adolescents, and adults who have Attention Deficit Hyperactivity Disorder, Autism Spectrum Disorder, Gifted Children, Tourette's Syndrome, Anxiety, Obsessive Compulsive Disorder, Oppositional Defiant Disorder, Depression, Social Skills, Separation Anxiety, Behavioral Disorders, Psychiatric Illness, Children from divorced families, Social Phobia, Aggression, Feeding Therapy, and more. She also specializes in Preschool and Early Intervention Evaluations.
Dr. Abbe consults with parents and teachers in the origination and implementation of behavioral intervention plans, IFSP Plans, IEP's, and 504 plans. She consults with medical professionals with regard to medication management, and participates and advocates for children at Individualized Family Service Plan and Committee on Preschool Special Education and Committee on Special Education Meetings.
Dr. Abbe is President for the Suffolk County Psychological Association, a council member of the New York State Psychological Association (NYSPA), a co-founder of the Cognitive Behavioral Therapy Division of NYSPA (certified in CBIT), and a member of the Association for Behavioral and Cognitive Therapies.
Dr. Abbe received her bachelor's, master's, and doctorate degrees from Hofstra University, in Hempstead, New York, and has been practicing since 2001. She lives with her husband and four children on Long Island, New York.
Dr. Abbe has been published in the Suffolk County Psychological Association newsletter, as well as Gluten Free Living.
Amy Kassan
Amy Kassan has been a school social worker since 2001. She began her work within the New York Public School system. She has worked using various modalities and concentrates on a strength perspective. Although she has worked with children and families from preschool through high school, she is uniquely qualified to help adolescents and teenagers and their families navigate the rigors of the school system. Her work focuses on anxiety, social skills, depression, and Autism Spectrum.
Ms. Kassan works with adolescents and their families to help them become successful adults. She consults with parents and schools to help them navigate the special education process. She is extremely empathetic to the struggle children have coping with receiving special education services.
Ms. Kassan received her bachelor's degree in Speech Pathology from Hofstra University in 1990. It was through her work in that fields that she discovered her true passion in social work. Her background in Speech Pathology gives her insight into the complex needs of children. She received her MSW from Columbia University in 2001. She lives with her husband and two children on Long Island, New York.
Dr. Donna Zubris
Dr. Zubris is a licensed psychologist who has 25 years of experience working with children and their families. Her particular niche is listening to parents to fully comprehend their concerns about their child's development and/or behavior and helping them to better understand what motivates their child and what his or her child's strengths and needs might be. She has been evaluating infants, toddlers, preschoolers and school aged children throughout her long career using both conventional psychological tests of development, cognition, achievement and behavior as well as careful and developmentally sensitive observation of children in their natural environments, such as home, child care and school. She integrates information from tests, pre-existing evaluations, parent and teacher interviews and current observation of the child to get a well-rounded picture of the whole child.
Dr. Zubris took her doctoral training in Developmental Psychology at The George Washington University in Washington, D.C. and took her clinical psychology training with a concentration in Cognitive Behavioral Therapy from the Fielding Graduate University. She has had post-doctoral fellowships in developmental disabilities and learning disabilities at Johns Hopkins University in Baltimore and child behavioral management at the University of Nebraska. In the course of her training, Dr. Zubris participated in clinics for children with Feeding issues, Cerebral Palsy and Attention Deficit Hyperactivity Disorder. In the course of her practice, she has worked with children and families from all walks of life from the urban Baltimore/Washington area to suburban Long Island and its rural East End. In between, Dr. Zubris worked in Bermuda where she managed a preschool testing program.
In short, Dr. Zubris specializes in the developmentally sensitive assessment of children with differences in learning styles and/or delays in the development and is extremely knowledgeable as regards diagnosis of autism spectrum disorders, ADHD and other learning differences. Dr. Zubris is conversant with a variety of tests including the Wechsler tests, the Stanford-Binet, and Bayley Scales of Infant Development, the Autism Diagnostic Observation Schedule-2 (ADOS) as well as various measures of behavioral conditions seen in children.
L.I.F.T.'s Services
Cognitive-Behavioral Therapy
Early Intervention, Preschool, and School Age Evaluations
Evaluations for: Autism Spectrum Disorder, Attention Deficit Disorder, Behavioral Concerns
Parent Training
Participates in a variety of Special Education Meetings as a support and advocate for the child's needs
Functional Behavioral Assessments and Behavioral Intervention Plans