Dr. Roxy Gonzalez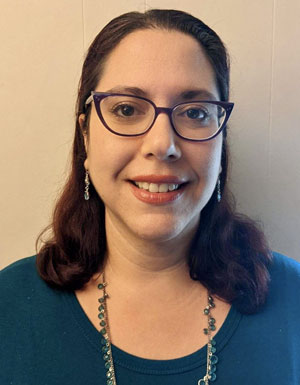 Hello, I am a bilingual, Spanish-speaking, licensed clinical psychologist with over 15 years of experience working with adults to help them lead healthier and more fulfilling lives. My goal is to help you better understand how your mind works and how your environment impacts the way you are thinking and feeling in order to achieve: healing, better overall health, improved life satisfaction, and finding more joy!
I have worked with adults of all ages and backgrounds in various clinical settings ranging from acute inpatient to clinical outpatient. I specialize in helping people work through: depression, anxiety, PTSD, adjustment problems, acute chronic stress, family and relationship stressors, self esteem difficulties, phobias, difficulties managing health problems, difficulties coping with aging and end-of-life transitions, and various other concerns that are part of everyday life in an often hectic and difficult to navigate world.
My strengths are being able to connect with others in a genuine and easy going way, and empathize deeply with their circumstances, while simultaneously using therapeutic tools to provide them with a realistic and professional approach towards better managing their stressors and concerns.
I am looking forward to meeting and working with you in order to help you achieve your goals!
Disclaimer
INDEPENDENT PRACTICES OF THERAPISTS: Each listed psychotherapist is independently licensed to practice psychotherapy and is engaged in solo private practice. Each is exclusively responsible for his or her own professional practice. None are responsible for the professional practices or actions of any of the others. There are no formal professional affiliations between or among the psychotherapists, that is, no partnership, no joint ownership, no joint enterprise, no joint venture and no common entity that employs all or some of them. The therapists advertise together on this website for the sole purpose of together marketing and providing information to the public about the similar but formally unrelated services they offer.
---
Dr. Roxy Gonzalez | Psychologist Commack, NY | 631-656-6055