Melissa M. Schroeder, Psy.D., BCBA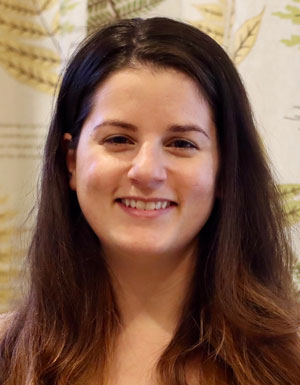 Melissa Schroeder, Psy.D., BCBA is a licensed Clinical Psychologist and Board Certified Behavior Analyst. She graduated from the Clinical Psychology Doctoral Program at Long Island University Post campus and completed her doctoral internship at VA NY Harbor Healthcare System in Brooklyn. Dr. Schroeder holds certificates Trauma Art Narrative Therapy and American Red Cross Training in Disaster Mental Health Services. She has worked in a variety of mental health, school, and college settings including residential treatment facilities, inpatient hospitals, outpatient clinics, college campuses, and has provided in-home services.
Dr. Schroeder works from a holistic perspective, taking into account the individual and their current life stressors. She emphasizes a safe, nonjudgmental, and compassionate environment. She is an advocate for individuals diagnosed with mental illnesses, focusing on the person rather than the diagnosis.
Dr. Schroeder specializes in preschool-aged children, adolescents, and adults. Her areas of interest include emotional distress and trauma-related issues, treatment of law enforcement personnel, veterans, and their families, and self-care. She works from an integrated perspective to meet each individual's needs and includes approaches such as Acceptance and Commitment Therapy (ACT) and mindfulness. By working together, Dr. Schroeder strives to help her clients make meaning of their experiences and live a fulfilled life.
Dr. Schroeder can be contacted by phone at 631-268-4148 or via email at drmelissamindbody@gmail.com.
Disclaimer
INDEPENDENT PRACTICES OF THERAPISTS: Each listed psychotherapist is independently licensed to practice psychotherapy and is engaged in solo private practice. Each is exclusively responsible for his or her own professional practice. None are responsible for the professional practices or actions of any of the others. There are no formal professional affiliations between or among the psychotherapists, that is, no partnership, no joint ownership, no joint enterprise, no joint venture and no common entity that employs all or some of them. The therapists advertise together on this website for the sole purpose of together marketing and providing information to the public about the similar but formally unrelated services they offer.
---
Melissa M. Schroeder, Psy.D., BCBA | Psychologist Commack, NY