Laura Colantuono, Psy.D.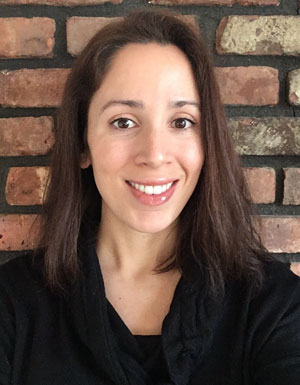 Laura Colantuono, Psy.D. is a licensed Clinical Psychologist who received her doctoral degree from Long Island University Post campus and master's degree from New York University. She completed her internship at the Orlando VA Medical Center and then received postdoctoral specialized training in geropsychology at the VA NY Harbor Healthcare System in Brooklyn. After this extensive training, she worked at an Inpatient Rehabilitation Center for older veterans and provided psychotherapeutic treatment to the residents and their caregivers.
Dr. Colantuono works from a cognitive behavioral framework to treat adults of all ages who experience anxiety, depression, insomnia, grief, and difficulty adjusting to life changes (e.g., retirement, medical issues, and changes in memory and physical abilities). She specializes in older adults, veterans and their families, and caregivers of loved ones with dementia; although caregiving is a rewarding experience, it is also very demanding and can lead to feeling overwhelmed and stressed. Dr. Colantuono's treatment approaches include: Cognitive Behavioral Therapy, Acceptance and Commitment Therapy, Meaning-Centered Psychotherapy, and mindfulness-based techniques.
Dr. Colantuono works closely with clients to create a plan specific to their needs, goals, and strengths. She creates a safe, open environment for clients to share about their experiences and learn new tools for managing life's challenges. This caring and collaborative approach allows clients to work towards enhancing their life satisfaction and overall well-being.
---
Laura Colantuono, Psy.D. | Psychologist Commack, NY | 631-656-6055