Dr. Deena Abbe
Suffolk County Psychological Association's Psychologist of the Year for 2019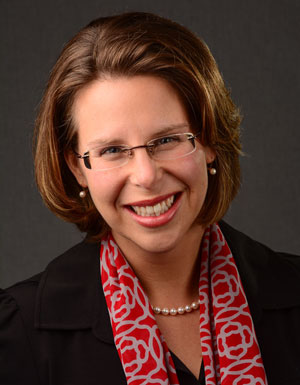 Deena Abbe, PhD, is recognized as a leading clinical psychologist specializing in infants, children, and adolescents. Her areas of expertise include Feeding Disorders, Metabolic and Gastrointestinal Concerns, ADHD, Tourette's Syndrome, Autism, Social Phobias, and Aggression.
Dr. Abbe was born in 1976 and received the degree of Bachelor of Arts in Psychology from Hofstra University in 1997, followed by her Master of Arts in Psychology in 1998. Abbe subsequently earned a Doctorate of Clinical and School Psychology from Hofstra University in 2004.
Dr. Abbe has published several papers on ADHD and other related issues, most notably on the Effects of Hemispheric Activation on Attention Expectation and Selection, for which she earned her doctorate degree.
In addition to clinical work, Dr. Abbe is a clinical supervisor for graduate students at The Krasner Center at Stony Brook University. Other responsibilities include supervising and mentoring other psychologists, special education professionals, consulting to parents and teachers in the origination and implementation of behavioral intervention plans, IFSP Plans, IEP's, and administering and interpreting full evaluations for children between the ages of one and thirteen with varying developmental disabilities.
Dr. Abbe has served as a panelist and speaker at notable events including topics on Women in Psychology, Behavioral Concerns in Early and Middle Childhood, Early Childhood Behaviors, Anxiety in Early Childhood, CBIT, and working with Children and Families in High Conflict Divorce.
Dr. Abbe maintains affiliations with the New York State Psychology Association, the Suffolk County Psychological Association, the Association for Behavior and Cognitive Therapy, as well as the American Psychological Association, and the American Family Therapy Academy. She is currently the Secretary and Past-Past President of Suffolk County Psychological Association, Cognitive Behavioral Council Representative, Grassroots Coordinator for Suffolk County for the New York State Psychological Association, as well as the Membership chair and Deputy Chair of the Legislative Committee for the New York State Psychological Association.
Dr. Abbe lives with her husband, Brandon, and her four children on Long Island.
Disclaimer
INDEPENDENT PRACTICES OF THERAPISTS: Each listed psychotherapist is independently licensed to practice psychotherapy and is engaged in solo private practice. Each is exclusively responsible for his or her own professional practice. None are responsible for the professional practices or actions of any of the others. There are no formal professional affiliations between or among the psychotherapists, that is, no partnership, no joint ownership, no joint enterprise, no joint venture and no common entity that employs all or some of them. The therapists advertise together on this website for the sole purpose of together marketing and providing information to the public about the similar but formally unrelated services they offer.
---
Dr. Deena Abbe | Psychologist Commack, NY | 631-656-6055