Dr. Andreas Michaelides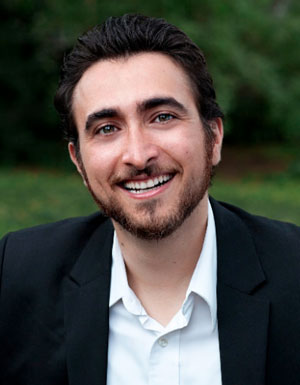 Dr. Andreas Michaelides is the Chief of Psychology at Noom, a mobile health technology company. He is the founder of Noom's human coaching program and leads a team of clinicians and researchers who investigate novel ways to impact behavior and lifestyle changes for weight loss, disease prevention, and chronic disease management. He is a Diabetes Prevention Program (DPP) Master Trainer and has helped translate the delivery of the DPP program to a virtual platform.
Dr. Michaelides earned his PhD in Clinical Psychology in 2012 from Fairleigh Dickinson University and completed his doctoral training at the James J. Peters Veterans Affairs Medical Center (Bronx, NY). After his internship, he was hired by the VA to research novel treatments for post-traumatic stress disorder.
Dr. Michaelides is licensed in NY and has extensive expertise treating patients with traumatic brain injuries, weight loss issues, depression/anxiety, and other life transition problems. He has received advanced training in Cognitive Behavioral Therapy (CBT) and Motivational Interviewing (MI) and is a biofeedback and neurofeedback practitioner. Dr. Michaelides has been interviewed and featured in numerous print articles and has been appeared on Fox, CBS, and KBS television stations as an expert in his field.
Disclaimer
INDEPENDENT PRACTICES OF THERAPISTS: Each listed psychotherapist is independently licensed to practice psychotherapy and is engaged in solo private practice. Each is exclusively responsible for his or her own professional practice. None are responsible for the professional practices or actions of any of the others. There are no formal professional affiliations between or among the psychotherapists, that is, no partnership, no joint ownership, no joint enterprise, no joint venture and no common entity that employs all or some of them. The therapists advertise together on this website for the sole purpose of together marketing and providing information to the public about the similar but formally unrelated services they offer.
---
Dr. Andreas Michaelides | Psychologist Commack, NY | 631-656-6055