Donna Lutz, Ph.D., LMFT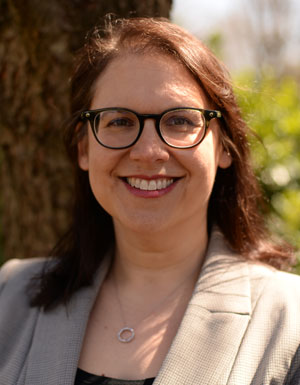 Dr. Lutz is a licensed marriage and family therapist and developmental psychologist. She earned her BA in Psychology from Bryn Mawr College, her MS, MPhil, and PhD in Psychology from Yale University, and her MA in Marriage and Family Therapy from Hofstra University. She completed her first post-doctoral training at Duke University and her second at the Counseling and Mental Health Professions Clinic at the Saltzman Center at Hofstra University.
Dr. Lutz is an Adjunct Associate Professor in the Psychology Department at Hofstra University and has been a member of the faculty since 2009, teaching courses in Developmental Psychology. She has multiple peer-reviewed publications on children's cognitive development. Her recent research has focused on adolescents' peer relationships and the mental health issues associated with coming out in LGBT+ youth.
Areas of Dr. Lutz's expertise include children, adolescents, parenting, co-parenting, and family systems. She believes that each member of a family impacts every other member, so when issues arise in one member, each member is affected. Within therapy, she uses a structural and solution-focused approach with aspects of narrative and cognitive-behavioral therapies. She places a high importance on communication within a family to help them to improve family dynamics. Because of her 25 years of research in developmental psychology as well as her own experiences as a parent, Dr. Lutz has the unique ability to understand the perspectives of both children and parents which allows her to facilitate communication and provide a safe, neutral, open environment for families. Through collaboration with her clients, Dr. Lutz creates customized plans to help address their issues and reach the goals they are seeking.
Disclaimer
INDEPENDENT PRACTICES OF THERAPISTS: Each listed psychotherapist is independently licensed to practice psychotherapy and is engaged in solo private practice. Each is exclusively responsible for his or her own professional practice. None are responsible for the professional practices or actions of any of the others. There are no formal professional affiliations between or among the psychotherapists, that is, no partnership, no joint ownership, no joint enterprise, no joint venture and no common entity that employs all or some of them. The therapists advertise together on this website for the sole purpose of together marketing and providing information to the public about the similar but formally unrelated services they offer.
---
Donna Lutz, Ph.D., LMFT | Psychologist Commack, NY | 631-656-6055