Danielle Zito, Psy.D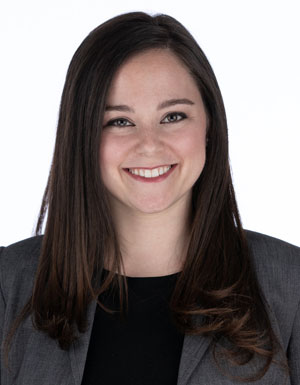 Danielle is a licensed Clinical Psychologist. A graduate of the Clinical Psychology Doctoral Program at Long Island University's Post campus, Dr. Zito has worked in home and outpatient settings providing individual and group psychotherapy, evaluations, and consultation to individuals and their families across Long Island. Dr. Zito specializes in high-functioning Autism Spectrum Disorder (ASD), Attention-Deficit/Hyperactivity Disorder (ADHD), anxiety disorders, particularly panic disorder and phobias, stress management, and weight management. Dr. Zito uses an evidence-based approach that integrates Cognitive Behavioral Therapy (CBT), Acceptance and Commitment Therapy (ACT), mindfulness, Applied Behavior Analysis (ABA), and other empirically validated treatments. In addition to training at LIU Post, she has extensive experience in school and university settings and as an in-home behavioral consultant for Developmental Disabilities Institute (DDI).
She completed her pre-doctoral internship at Stony Brook University, where she fulfilled therapeutic, evaluative, and supervisory roles at the Krasner Psychological Center, Mind-Body Clinical Research Center, and Bariatric and Metabolic Weight Loss Center. Her postdoctoral training was completed at the ASPIRE Center for Learning and Development in Melville, NY, where she specialized in diagnosing and treating individuals on the high-functioning end of the Autism spectrum. While she services all ages, Dr. Zito also has a specialization in young adults, particularly those dealing with issues relating to a transition from youth to adulthood. In addition to her clinical work, Dr. Zito has participated in the development of treatment protocols, written several articles, and presented at conferences across Long Island. She has also served as the Suffolk County Representative to Council for the New York State Psychological Association and currently holds the position of President of the Suffolk County Psychological Assocation. In her free time, she enjoys singing, acting, and spending time with her friends and family.
Disclaimer
INDEPENDENT PRACTICES OF THERAPISTS: Each listed psychotherapist is independently licensed to practice psychotherapy and is engaged in solo private practice. Each is exclusively responsible for his or her own professional practice. None are responsible for the professional practices or actions of any of the others. There are no formal professional affiliations between or among the psychotherapists, that is, no partnership, no joint ownership, no joint enterprise, no joint venture and no common entity that employs all or some of them. The therapists advertise together on this website for the sole purpose of together marketing and providing information to the public about the similar but formally unrelated services they offer.
---
Danielle Zito, Psy.D | Psychologist Commack, NY | 631-656-6055