Dr. Danielle Mitnick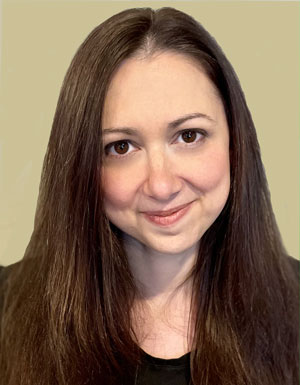 Dr. Danielle Mitnick is a licensed clinical psychologist, Clinical Assistant Professor at New York University, and Director of Family Clinical and Prevention Research at the Family Translational Research Group at New York University. Dr. Mitnick's therapy orientation is cognitive-behavioral. She uses evidence-based interventions—what we know works—and tailors them to treat the needs of each particular child, adolescent, or adult. She helps clients identify their primary therapy goals and the means to achieve those goals. She believes strongly in the importance of fit between the therapist, the individual, and the treatment. She has experience working with individuals, couples, families, and parents and children.
Dr. Mitnick completed her undergraduate education at Princeton University and received her Ph.D. in Clinical Psychology from Stony Brook University. She received predoctoral training at the Long Island Center for Cognitive Therapy, and completed her APA-accredited clinical internship at the Northport Veterans Affairs Medical Center, where she trained in treatment of substance abuse disorders, trauma-related stress disorders, and anger management. She has published peer-reviewed journal articles in multiple specialty areas, including couples' relationships across the transition to parenthood, how romantic partners ask one another for change, preventing family maltreatment, and parental reactions to child misbehavior.
Disclaimer
INDEPENDENT PRACTICES OF THERAPISTS: Each listed psychotherapist is independently licensed to practice psychotherapy and is engaged in solo private practice. Each is exclusively responsible for his or her own professional practice. None are responsible for the professional practices or actions of any of the others. There are no formal professional affiliations between or among the psychotherapists, that is, no partnership, no joint ownership, no joint enterprise, no joint venture and no common entity that employs all or some of them. The therapists advertise together on this website for the sole purpose of together marketing and providing information to the public about the similar but formally unrelated services they offer.
---
Dr. Danielle Mitnick | Psychologist Commack, NY | 631-656-6055