Licensed clinical and school psychologist Dr. Deena Abbe has over a decade of experience successfully diagnosing, treating, and helping children and families live with ADHD/ADD, Autism, Depression, Anxiety, OCD, ODD, feeding concerns, and more. She has a thriving practice and is well-known for her sound and comprehensive mental health work. Dr. Abbe is a member of the New York State Psychological Association, Suffolk County Psychological Association, Association for Behavior and Cognitive Therapy, and American Psychological Association. For the next month leading up to National Children's Mental Health Awareness Week, beginning on Sunday, May 3rd till Saturday May 9th, 2015, Dr. Abbe will be opening her social media pages for you to ask any mental health questions regarding children and youth. You can ask her your questions on Facebook, Twitter, the Long Island Child Psych website or via email. At the end of the month, Dr. Deena will choose a question and answer it in a vlog and post it on her social media sites during National Children's Mental Health Awareness Week.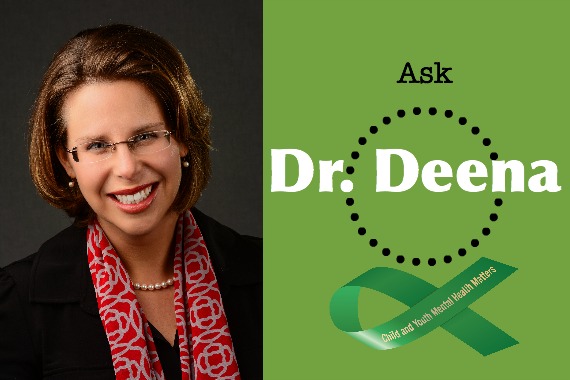 Ask Dr. Deena your questions through any of these channels:
Facebook
:
Long Island Child Psych
Twitter
:
Dr. Deena Abbe Twitter Page
(Tweet questions: @DrDeenaAbbe and hashtag #AskDrDeena, or send Dr. Deena a direct message)
Website
:
Long Island Child Psych website
Email
: deena@longislandchildpsych.com
Dr. Deena wants to help your family be its best.