Angela Turner Dougherty, Ph.D.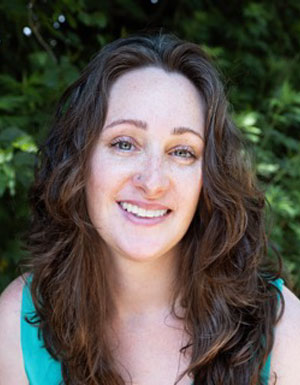 Dr. Angela Turner Dougherty (she/her) is a licensed clinical psychologist. She specializes in cognitive-behavioral interventions for youth and young adults struggling with the combination of mood and/or anxiety concerns, including those who are high risk for self-harm and suicide, and co-occurring developmental differences, such as those associated with D/deafness, tics, and learning differences. She is Linehan-Board certified in dialectical behavior therapy (DBT). She is also certified in comprehensive behavioral intervention for tics (CBIT) and is working towards certification in trauma focused-cognitive behavioral therapy (TF-CBT).
In addition to private practice, Dr. Dougherty serves as a voluntary clinical assistant professor in the Department of Psychiatry and Behavioral Health at Stony Brook University. As a part of this role, Dr. Dougherty is actively involved inscholarship, education,clinical training, and multiple consultation teams. She currently serves as Stony Brook University's DBT-Adolescent consultation team leader. Dr. Dougherty obtained her doctorate in clinical psychology at Gallaudet University in Washington, DC, with a specialization in working with individuals who are Deaf and Hard of Hearing. Dr. Dougherty provides psychotherapy services in American Sign Language as well as spoken English.
Disclaimer
INDEPENDENT PRACTICES OF THERAPISTS: Each listed psychotherapist is independently licensed to practice psychotherapy and is engaged in solo private practice. Each is exclusively responsible for his or her own professional practice. None are responsible for the professional practices or actions of any of the others. There are no formal professional affiliations between or among the psychotherapists, that is, no partnership, no joint ownership, no joint enterprise, no joint venture and no common entity that employs all or some of them. The therapists advertise together on this website for the sole purpose of together marketing and providing information to the public about the similar but formally unrelated services they offer.
---
Angela Turner Dougherty, Ph.D. | Psychologist Commack, NY | 631-656-6055